The 8111 Clubhouse provides Alcoholics Anonymous (AA) and Al-Anon Meetings. We are located in North Atlanta. Meetings occur throughout the day from 6:15 am to 10:00 pm.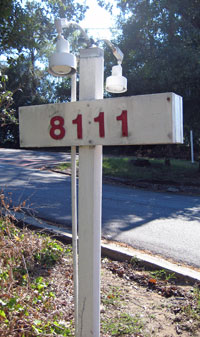 Located at
8111 Roswell Rd.
Sandy Springs, GA
It is not necessary to be a Member of the 8111 Clubhouse. Anyone can attend meetings.
Many recovered alcoholics, who have regained their lives and sobriety by attending AA Meetings at 8111, naturally want to "Show Their Appreciation" by being a Member of the 8111 Clubhouse. We recommend at least 90 days of sobriety before joining.
People join 8111 to show their appreciation for the place that contributes to their and other's lives, to carry the message of recovery to others, and to contribute to the operating costs of the the facility.
If you have questions on membership, email us.
Membership is $180 or $300 annually. You can pay $15 or $25 dues monthly or a one time annual payment. We encourage you to use our secure auto-debit function and have your card charged. Or, we will send you a monthly invoice. Memberships over 90 days past due are canceled.
Thank you in advance for your support. Membership dues are vital to the financial health of the clubhouse. Collections from the contributions at meetings are important, however, the membership dues cover the shortage from meeting contributions to cover the Clubhouse's operating costs.
This site is provided by the Board of the 8111 Clubhouse and is intended to be a source of information about AA at the 8111 Clubhouse. This site is neither reviewed nor endorsed by Alcoholics Anonymous World Services, Inc.